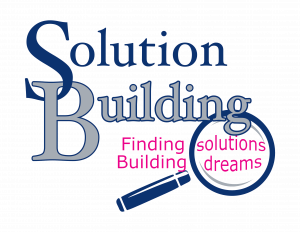 Helping You With SOLUTION BUILDING
Having spent most of my adult life working in the construction industry I have experienced the difficulties and struggles that come with it. I've seen unhappy customers and contractors who didn't understand why. I've seen way too many building projects run over budget or behind schedule. I've seen contractors scrambling to make ends meet and customers who think everything costs too much.
It doesn't have to be this way.
I think that building a home, a business or a life, are like construction. You need to determine what you want and why you want it. Start with a good design. Have a blueprint and know how to read it. Make sure that you have a good foundation. Be flexible and willing to accept changes as they come along. Understand that there are going to be problems and be prepared to deal with them. If you can be clear about the goals in the beginning and work with a good team, you can build something great.
This is my hope for this blog site.
For years I have been asked by other contractors and customers, how I do this or why I do that or what I think the best way is to do something. I'm always glad to answer these questions, but there is a limit to how much I can do this and still operate a construction company. My hope is that this blog site will allow me to share with, and help, a lot more people with SOLUTION BUILDING.
Read more from Solution Building
This is an excerpt from the the blog post "Writing a Blog…What the Heck Am I Thinking?" Click the link below to read the complete post on the Solution Building website.