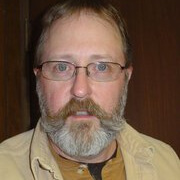 If you're like most people, you or someone you know has experienced a construction project that turned into a disaster. This low bar expectation has become the standard in the construction industry. I've heard people say the worst experience they ever had was their construction project. It shouldn't be like that and it doesn't have to be!
We're Raising the bar higher.
After forty plus years in the construction industry I've learned a lot and we're putting those lessons into practice. One of the biggest lessons learned is that construction dreams turning into a nightmare usually isn't a construction problem…it's a communication problem.
After graduating from high school in 1977 I began framing for a local contractor while simultaneously farming with my Dad. After his death in the early '90s I decided to pursue construction full time. Over the next fifteen years I was self-employed installing cabinets, framing, remodeling and building barns. Next I and two others started and ran SMR Builders a full-service construction company. In 2003 I left that partnership and started Timber Creek Construction a general contracting construction company.
Good quality long lasting construction is all about building on a good foundation. My wife Debby and I live in a home built in 1916 by my Great Grandfather. We've raised our family in the same home that my Grandmother and Mother were both raised in.
I'm active in my church and community in several capacities including; committee chairs, Sunday School leader, Disaster Response Coordinator, township Treasurer and on boards of various community organizations.
I like anything automotive or mechanical, specially NASCAR, jacked up four-wheel drive trucks, truck pulls, mud runs, monster trucks, car shows, etc.
What I like most though is working hard to help people build their dreams.
Cathleen is the Administrative and Financial Assistant for Timber Creek Construction and serves daily in these roles. The administrative tasks include organizing and creating estimates, proposals, contracts, change orders, scopes of work, etc. Her financial responsibilities include regular updating of cash flow, profit comparison, job costs and job list, as well as the preparation of payment applications, paying of bills and financial bookkeeping.
There are many other things that Cathleen does beyond what is listed above. She will accompany Mark to production meetings with customers and subcontractors taking notes and compiling important information needed to accurately communicate with all people involved. She also edits and researches for blogs that Mark writes for Solution Building.
One of the ways we're raising the bar is by building a quality team. Cathleen raises the bar a lot.
She has an Associate of Arts Degree from Cowley County Community College and is currently working towards a Major in Accounting from Fort Hays State University. Cathleen has previous secretarial and assistant experience that she gained while working at Andreas Law Office as a secretarial aide.
She is a single mother actively involved in her church choir, bell choir, and playing on both a softball team and in a volleyball league. She takes her daughter to dance classes and gymnastics weekly.
Because she works remotely, she's willing to work late nights, weekends and even while traveling if it's needed to meet a deadline. Her attention to detail and ability to learn things quickly is remarkable.